UIC Business is committed to promoting diversity and advancing student success in a climate that welcomes and affirms all students in the complexities of their social identities. We build on our educational excellence and connection to the Chicago business community to cultivate the next generation of diverse business leaders.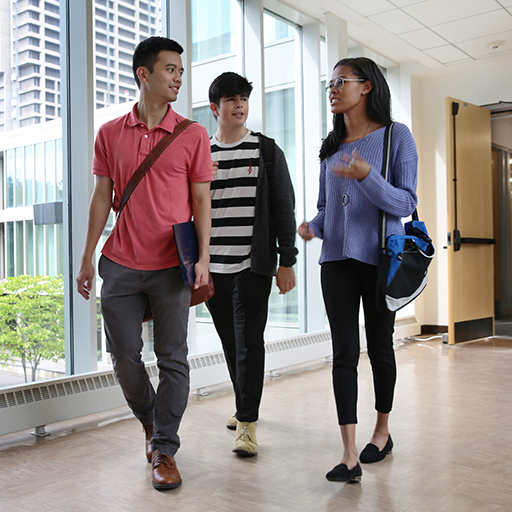 Charged by Dean Mikhail to work on improving the recruitment, retention, and graduation rates of our diverse students, the UIC Business Diversity Committee is comprised of faculty, staff and students to meet those goals. The Diversity Committee meets on a monthly basis to advance the diversity mission of the college. For more information about the committee, including how to join, please email the Director of Student Affairs Diversity & Inclusion, Shonta Durham-Wiersema.
UIC Business Diversity Peer Mentor Program
Designed to increase the academic success and social engagement of UIC Business students, the Diversity Peer Mentor Program matches incoming first-year students with an upper-class student to connect and build relationships as they transition to their first year of college. In addition, the program features monthly workshops focused on student success and identity- based topics. Diversity Peer Mentees, please click here to track your engagement.
UIC Business Co-Curricular Intergroup Dialogue
Diversity education programming focusing on Identity, Diversity & Organizations. First year students will have the opportunity to engage in dialogue around who they are both personally and professionally, connecting their identity to their goals, values, and leadership styles. Second year students will participate in diversity dialogue, connecting their own individual identities to the identities of others. Dialogues will be centered on diversity, inclusion, and what it means to be a part of a diverse team. Upper class students will explore dialogue around organization, with a focus on the importance of identity, diversity and inclusion in the context of business. These Intergroup Dialogue sessions are 60-90-minute, guided workshops.
Virtual Diversity Discussions Café
Topic-based discussions around big picture diversity and inclusion issues that we face both here and UIC and in the larger society for students to think about and examine in a small group setting. Students are provided with short discussion prompts to guide conversations around topics such as the pay equity gap, the important of gender pronouns, and what it means to be a part of a multilingual community.
CEO Network
The mission of the CEO Network: Cultivating Educational Opportunities through Diversity is to provide students with an educational experience to prepare for business leadership. The CEO Network programming focuses on increasing engagement at UIC Business, increase peer mentorship, and expose underrepresented students to careers in business.
Get In Touch
Have a question or comment about UIC Business diversity and inclusion? Use this form to submit your inquiry.
If you would like a direct response, please enter your name and email address and a member of the UIC Business Diversity committee will follow up with you.