Master of Business Administration
The UIC Business Master of Business Administration program is designed to support your academic and professional development. Here, you will find everything you need to successfully navigate through your MBA journey.
Requirements, Syllabi and Policies
Concentrations
A minimum of one concentration is required to graduate. Additional concentrations are optional.
A concentration requires a minimum of 12 credit hours.
Courses can only be applied to one concentration.
Advanced courses are not offered with the same frequency as core courses. Careful planning will facilitating scheduling the courses you want.
Independent study courses (ending in 596) may also count toward concentrations, if approved.
Note: this list is not exhaustive. Consult with an academic adviser if you have questions.
Required Courses

ACTG 502:Financial Accounting I
ACTG 506:Management Accounting

Plus 4 Credit Hours of Accounting Electives

ACTG 503: Financial Accounting II
ACTG 508: Federal Income Tax I
ACTG 509: Business Law I
ACTG 516: Financial Statement Analysis
ACTG 525: Management and Control of Strategic Performance
ACTG 534: Auditing
ACTG 535: Advanced Auditing
ACTG 537: Fraud Examination
ACTG 585: Corporate Valuation and Accounting Information
ACTG 593: Accounting Research: Methodology and Communication
ACTG 594: Special Topics in Accounting (offerings vary by semester)

Required Courses

IDS 570: Statistics For Management
IDS 572: Business Data Mining

Plus 4 Credit Hours of Business Analytics Electives

IDS 462: Statistical Software for Business
IDS 521: Advanced Database Management
IDS 558: Revenue Management
IDS 560: Analytics Strategy and Practice
IDS 564: Social Media and Network Analysis
IDS 566: Advanced Text Analytics for Business
IDS 567: Business Data Visualization
IDS 575: Statistical Models and Methods for Business Analytics
IDS 576: Advanced Predictive Models and Applications for Business Analytics
IDS 582: Time Series Econometrics
IDS 583: Business Research and Forecasting II
IDS 594: Special Topics in Information and Decision Sciences (offerings very by semester)
MBA 590: Managing Enterprise Data & Analytics
MBA 590: Web Analytics

12 Credit Hours of Economics Electives

ECON 514: International Trade Policy
ECON 515: International Monetary Policy
ECON 516: Development Economics
ECON 531: Labor Economics I
ECON 532: Labor Economics II
ECON 534: Econometrics I
ECON 535: Econometrics II
ECON 537: Business Research and Forecasting I
ECON 538: Business Research and Forecasting II
ECON 551: Economics of Education
ECON 555: Health Economics I
ECON 556: Health Economics II
ECON 572: Urban Economics
ECON 575: Economic Analysis of Public Expenditures
ECON 576: Economics of Taxation
ECON 594: Special Topics in Economics (offerings vary by semester)

 Excluding:

ECON 501: Microeconomics I
ECON 511: Macroeconomics

Required Courses

ENTR 502: Entrepreneurship

Plus 8 Credit Hours of Entrepreneurship Electives

ENTR 515: Social Entrepreneurship
ENTR 559: Entrepreneurial Consulting
ENTR 594: Special Topics in Entrepreneurship
MGMT 590: Strategic Management

Technology Ventures Track*

Approved 500-level electives:

ENTR 560: Fundamentals of Technology Entrepreneurship
ENTR 561: Assessing Technologies for Venture Potential
ENTR 565: Business Models for Technology Ventures
ENTR 566: Business Plans for Technology Ventures
ENTR 567: Resource Acquisition for Technology Ventures
ENTR 569: Technology Venture Integration

*Students who pursue and complete the Technology Ventures Track do not need to take ENTR 502: Entrepreneurship.

Required Courses

FIN 510: Investments
FIN 520: Corporate Finance

Plus 4 Credit Hours of Finance Electives

FIN 512: Portfolio Analysis
FIN 515: Fixed Income Securities
FIN 516: Theory and Structure of Options and Futures Markets
FIN 530: Money and Banking
FIN 531: Capital Markets
FIN 542: International Finance
FIN 571: Empirical Issues in Finance
FIN 573: Risk Management
FIN 594: Special Topics in Finance (offerings vary by semester)

12 Credit Hours of International Business Electives

Any three 500-level electives focusing on international business:

ECON 514: International Trade Policy
ECON 515: International Monetary Policy
IDS 542/MGMT 582: Global Innovation Management
IDS 594: Global Sourcing and Logistics
MBA 591: Doing Business in Brazil (Exchange Program)
MBA 591: Know Europe (Exchange Program)
MBA 591: Doing Business in Argentina (Exchange Program)
MGMT 557: International Management
MGMT 594: Global Strategy
MKTG 571: International Business Operations
MKTG 572: International Marketing OR MKTG 569: Multicultural Marketing

Required Courses

MGMT 590: Strategic Management (Capstone, taken in final year of program)

Plus 8 Credit Hours of Management Electives

MGMT 550: Leading for Impact
MGMT 553: Human Resource Management
MGMT 557: International Management
MGMT 564: Negotiations
MGMT 582: Global Innovation Management
MGMT 594: Special Topics in Management (offerings vary by semester)

Required Courses (choose one)

IDS 500: Information Systems in Organizations
IDS 515: Information Systems Strategy and Policy

Plus 8 Credit Hours of Management Information Systems Electives

IDS 506: Survey of Healthcare and Information Technology
IDS 507: Advanced Systems Analysis and Design Project
IDS 515: Information Systems Strategy and Policy
IDS 517: Enterprise Application Development
IDS 518: Electronic Marketing
IDS 520: Enterprise Information Infrastructure Planning & Security
IDS 521: Advanced Database Management
IDS 523: Audit and Control of Information Systems
IDS 540: Marketing Analytics
IDS 542: Global Innovation Management
IDS 552: Supply Chain Management
IDS 561: Analytics for Big Data
IDS 567: Business Data Visualization
IDS 572: Data Mining for Business
IDS 573: Risk Management
IDS 575: Statistical Models and Methods for Business Analytics
IDS 582: Time Series Econometrics
IDS 583: Business Research and Forecasting II
IDS 594: Special Topics in IDS (offerings vary by semester)

Required Courses

MKTG 560: Marketing Management (Capstone, should be taken after two other MKTG electives)

Plus 8 Credit Hours of Marketing 500-level MKTG Electives

MKTG 518: Electronic Marketing
MKTG 561: Consumer Behavior
MKTG 562: Marketing Analytics
MKTG 563: Marketing Research I
MKTG 564: Marketing Research II
MKTG 565: Marketing Communication & Promotional Strategy
MKTG 567: Digital and Social Media Marketing
MKTG 568: Market and Business Intelligence
MKTG 569: Multicultural Marketing
MKTG 570: Brand Management
MKTG 571: International Business Operations
MKTG 572: International Marketing
MKTG 574: Product Planning
MKTG 577: Interdisciplinary Product Development I
MKTG 578: Interdisciplinary Product Development II
MKTG 594: Special Topics in Marketing (offerings vary by semester)

Required Courses

IDS 552: Supply Chain Management

Plus 8 Credit Hours of Operations and Supply Chain electives

IDS 451: Enterprise Operations and Supply Chain
IDS 509: Data and Prescriptive Analytics
IDS 518: Electronic Marketing
IDS 534: Project Management
IDS 542: Global Innovation Management
IDS 551: Operations Management in Service Sector
IDS 553: Supply Chain Analytics and Decision Models
IDS 558: Revenue Management
IDS 571: Statistical Quality Control and Assurance
IDS 594: Special Topics in Information and Decision Sciences (offerings vary by semester)
IDS 594/MBA 590: Project Management

12 Credit Hours of Real Estate Electives

ECON/FIN 472: Real Estate Finance
ECON 475: Real Estate Markets and Valuation
ECON 571: Urban Real Estate and Land Economics
ECON 572: Urban Economics
ECON 575: Economic Analysis of Public Expenditures
FIN 494: Commercial Real Estate
FIN 494: Real Estate Market Analysis
MBA 590: Special Topics series with Real Estate focus (offerings vary by semester)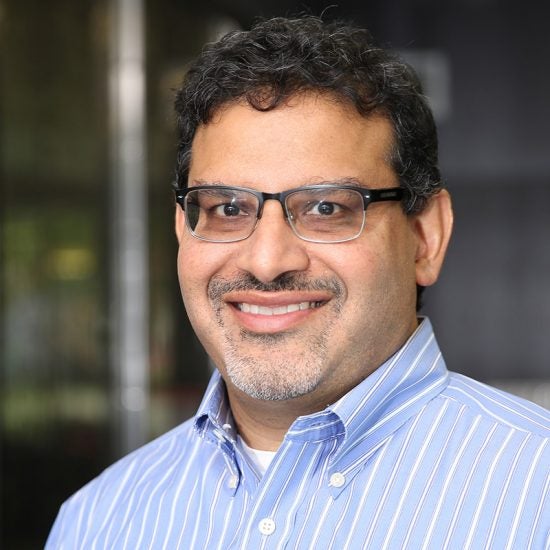 Sudhakar (Sid) Balachandran
Director of MBA Graduate Studies
601 S. Morgan St.,
UH 2310,
Illinois
Meet Your Advisers
Rosio Diaz
Acacemic Advisor (Weekend MBA, MSBA, MSMIS, MSSCOM)
Scott Schneider
Academic Advisor (MBA, PhD)