Welcome! The Business Career Center provides guidance and support to UIC Business students looking for internship opportunities or full-time positions upon graduation.
We help you explore, engage and experience
The UIC Business Career Center is open virtually with all resources available to you, including advising, workshops, job and internship opportunities, career fairs, and more. Our team of experienced career coaches are here to help you learn the skills that you need to find the right business career. We help you translate your classroom experiences to the workplace.
UICcareers.com is the Business Career Center's online career resource exclusively for UIC Business students. Other UIC career centers use the Handshake job board. UIC Business students have double the opportunities because you have access to both UICcareers.com and Handshake. Go mobile with UICcareers.com. Click the android or iPhone link below to download the Symplicity Jobs and Careers app.
Explore
Where do I start?
Before you can figure out where you want to go, it's important to know where you are starting from. Everyone has had experiences which contain clues as to their best career fit. Start by exploring your career options and assessing your interests. We can help you explore.
Engage
How do I prepare? 
To become a competitive candidate that employers want to hire, you need to actively engage in preparing for your career. You should have a resume that has been reviewed, conducted interview prep, know how to present yourself, and understand job search strategies. We can help you engage.
Undergraduate Students

Option Two

Upload your MS Word document to UICCareers.com. To receive feedback, please name your resume: DRAFT_FIRST LAST name. This is important as only DRAFT resumes will be reviewed.

Option Two

Schedule an appointment to meet with your Career Coach to have your resume reviewed.

Graduate Students

Schedule an appointment with Ginger Lacy for a personalized resume review tailored to your career plans

Executives in the Boardroom

Senior level executives meet with students in the Douglas Hall Boardroom to share their experiences and career advice. Space is intentionally limited to allow for open discussion.

For more information, see upcoming events. Please register through UICcareers.com

Site Visits

One of the best ways for students to gain understanding about a company or industry is through site visits. Students tour the company, meet staff members, hear about the organization's culture and values and explore possible career options.

For more information, see upcoming events. Please register through UICcareers.com

Resume Expo

Professionals from the Chicago Business Community review student resumes and provide detailed feedback.

For more information, see upcoming events. Please register through UICcareers.com

Mock Interviews

Professionals from the Chicago Business Community conduct practice interviews and provide detailed feedback.

For more information, see upcoming events. Please register through UICcareers.com
Experience
How do I get an internship or full-time job?
The Business Career Center brings employers (recruiters) to campus to meet and hire our business students. Employers attend specialized and general virtual career fairs during which they are actively looking to hire students. Our career coaches can also help you maximize your internship and job search strategies. Having an internship experience is the best way to find out if your career choice is the right fit. We can help you experience.
UICcareers.com

University job site containing internship,entry-level and experienced hire positions. Create your student profile and upload a current resume. Register for relevant workshops.

Internship Prep Workshop

One-hour interactive workshop led by career coaches to prepare you for your internship/job search. Please visit UICCareers.com and select the Workshop tab to register in advance.

Info Sessions

Learn about companies recruiting on campus and network with professionals. Please visit UICCareers.com and select the Workshop tab to learn more about registration criteria. Must register in advance to attend.

Career Fairs

Attend Business Career Center Career Fairs to meet with recruiters and hiring managers recruiting on-campus for internship/job opportunities. We strongly encourage students to meet with their career coach prior to attending. Please note, attire is business professional.

On-Campus Interviews

Submit resumes via UICCareers.com to be considered for interviews. Interviews take place in Douglas Hall. It is mandatory that you arrive 10 minutes early to check-in with the Business Career Center in DH 110. Bring hard copies of your resume.
Attend a Virtual Career Fair and Get Hired
The Business Career Center hosts a variety of job and internship fairs, welcoming top employers from Chicago and beyond seeking full-time hires and interns from UIC Business. Discover exciting opportunities and register for our career fairs and events on UICcareers.com. UIC Business students can double their opportunities to connect with employers by using Handshake to register for other career fairs and events at UIC.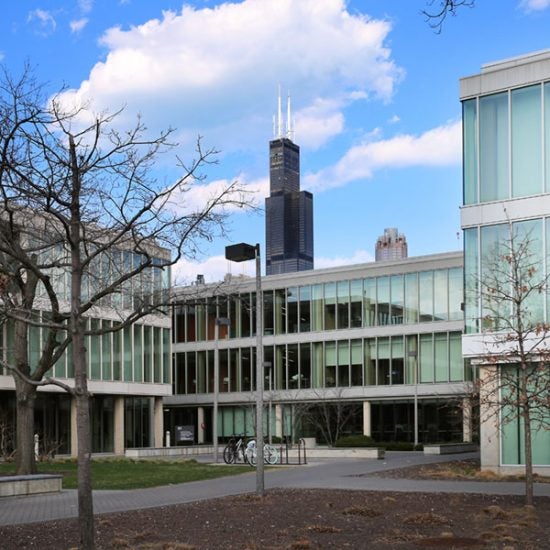 UIC Business Career Center
Virtual Hours of Operation: Monday – Friday, 8 a.m. – 5 p.m.
705 S. Morgan St.,
Douglas Hall, Suite 110,
Chicago,
Illinois
60607